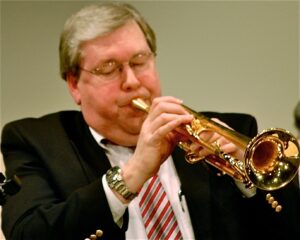 Steve Cook – Trumpet/Flugelhorn/Vocals/Announcer
         Steve started playing with the Al Welsh Orchestra while he was in High School, and has played with the orchestra for over 45 years.  While in middle school, Steve took trumpet lessons from Al Welsh, and started playing with the Al Welsh Orchestra in high school.
         Steve is currently the auditorium manager for the Perry Performing Arts Center.  Steve retired as Director of Bands at Perry High School in 2014, a position he had held since 1986. In addition, he was Fine Arts Department Head and was responsible for all aspects of the high school Instrumental Music program, including Concert Band, Marching Band, Jazz Band, Pep Band, Music Theory, and Music Technology courses.  Steve was also the director of the Perry Area Community Band from 1986 to 2014.  Prior to his position in Perry, Steve spent five years as Junior High and Elementary Band Director at North Fayette Community Schools in West Union, Iowa.
         Steve was the recipient of the Otley Masonic Lodge Educator of the Year Award in 2014, and the Iowa Bandmasters Association Karl King Award – Active in 2008, and Retired in 2016.  Ensembles under Steve's direction consistently earned high ratings at local, district, and state contests. Steve and two Perry High School colleagues were the recipients of a nationwide U.S. West "Connecting Teachers with Technology" grant. Steve currently serves on the Board of Directors as State Secretary for the Iowa Bandmasters Association. He is past president of the South Central Iowa Bandmasters Association, past president and past chief negotiator for the Perry Education Association, and is a member of the American School Band Directors Association, the Iowa Alliance for Arts Education, the Iowa Technology & Education Connection, and the Iowa Association of Supervision and Curriculum Development.
         In his spare time, Steve freelances as a computer consultant, designs web sites, performs regularly with local dance bands, enjoys his classic 1961 Thunderbird, and collecting and operating Lionel trains.
         Contact Steve or Denny to book the Al Welsh Orchestra.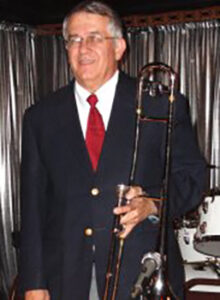 Denny Anderson – Trombone/Vocals/Announcer
         Denny has been playing with the Orchestra since the late 1970's. Denny retired after teaching instrumental music with a total of 38 years in the Iowa towns of Goldfield, Rockwell City/Lytton, and Pomeroy/Palmer. He is a 46 year member of the Karl L. King Municipal Band of Fort Dodge, IA and plays in various other musical organizations.
         He currently spends time arranging, along with handling activities and booking functions of the Al Welsh Orchestra.
         Contact Denny or Steve to book the Al Welsh Orchestra.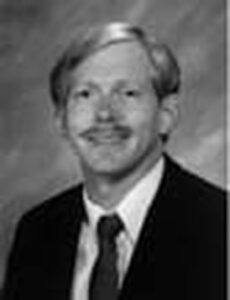 Les Aldrich – Alto Saxophone/Clarinet
         Les Aldrich is a graduate of Jefferson High School in Jefferson, Iowa, and was a student of Jack Oatts, who is credited with starting the jazz education movement in the state of Iowa. He is a graduate of the University of Northern Iowa, where he earned a degree in music education with a jazz specialization, and VanderCook College of Music, where he earned a masters degree in music education. He studied as a Clarinet major with Jack Graham, as well as studying saxophone with Mike Pendowski and Donald Wendt, and Flute with Jeffrey Cohen. He has studied jazz arranging and composition with Jack Oatts, Rick Lawn, Bob Washut, and Wes Hensel.
          As a performer on flute, clarinet, saxophones, and keyboards, Les has played in various types of musical groups from classical to rock and roll. He has performed with Dick Oatts, Clark Terry , Nick Brignola, Jim Oatts, Paul McKee, and the Des Moines Big Band, as well as numerous local area musical groups. In addition to many compositions published by C. L. Barnhouse, Les has written music for the Iowa High School Music Association, and the Celebration Iowa Singers and Jazz Band, as well as numerous commissions.
​          Les retired in 2013 after teaching for 30 years, all in schools in the state of Iowa. He and his wife, Tammi, live in Waterloo, Iowa. They are the proud parents of two sons, Tony and Andrew.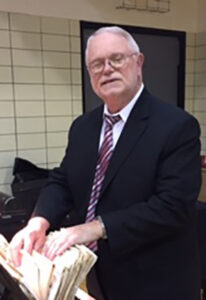 Steve Lawson – Keyboard/Sound Engineer
         ​Steve plays keyboard and lives in Harlan, Iowa. He has taught instrumental music for 35 years with 33 years as the middle school band director and high school jazz program director.
​          Steve is past president of the Iowa Bandmasters Association and is a member of the Iowa Jazz Educators Hall of Fame. He has worked as a professional jazz musician for over 50 years playing piano, bass, drums, and trombone with many midwest dance bands as well as has his own band, "Together"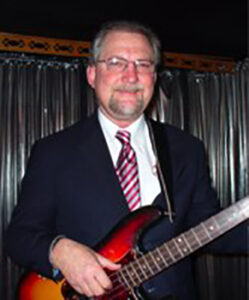 Brad Bleam – Bass Guitar
         Brad Bleam, plays bass and has been with the band for nearly 15 years. Brad's day job is directing instrumental music in the Manson/Northwest Webster Community Schools. If he can find time, Brad also plays bass for other area musical organizations that call on him regularly. Brad lives at Twin Lakes, IA.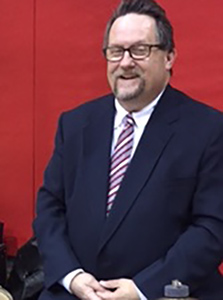 Jon Merritt – Percussion
Jon plays drums and has been with the Al Welsh Orchestra since 2014. Jon also works as a representative for Rieman Music Company out of Fort Dodge, Iowa. Jon lives in Manson, Iowa and has been playing professionally for over 35 years.