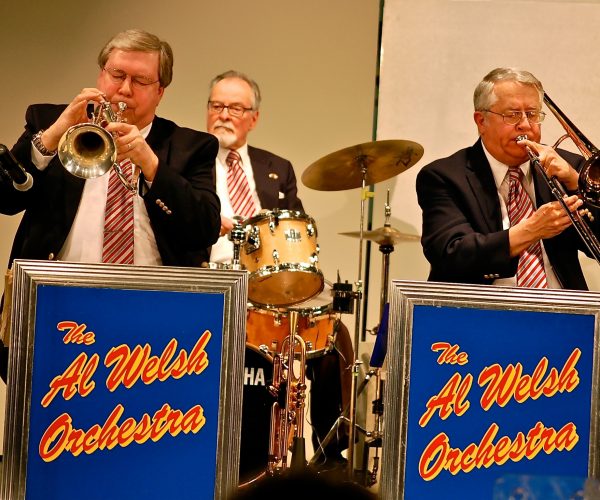 The Al Welsh Orchestra plays music of the big band era along with many of the most famous dance tunes of the 1920s, 30's, 40's, 50's, 60's, and beyond! We play the music of Glenn Miller, Tommy Dorsey, Duke Ellington, Woody Hermann, Benny Goodman as well as music of the most popular dance bands such as Lawrence Welk, Guy Lombardo, Sammy Kaye, and many others!

        Since the mid 1950's, the Al Welsh Orchestra, based in the state of Iowa, has entertained thousands of people annually, playing for many different occasions. Just as in decades past, the orchestra continues playing ballrooms, town celebrations, wedding receptions, birthday and anniversary parties, and dedications, among other venues.

        Visit our contact page for more information and to book the orchestra for your next event.